Congratulations. The fact that you have found your way here shows you're considerably more dedicated than the average property seller. In fact, 97% of person's that view this site are looking to buy property. Therefore this is where you want your property prominently displayed. When choosing a Real Estate agent, one of the first things you should check is their web site.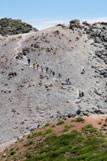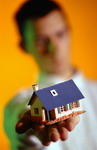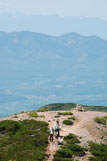 Times are changing so much that now we find more buyers through the web than all other sources combined. Incredibly, most of our sellers call because they know our Director, Ross through a "word of mouth" introduction, or indirect business dealings with our network of companies. Most of the buyers who call looking for a particular property end up buying a property after visiting the area, and viewing the relative property in question.
We've found the best way to market your property is by teaming up with other real estate agents, domestically and internationally. We're now one of the top real estate company web sites dealing with the domestic and international buyers market, here in Hokkaido. It was well worth the effort for our selling clients, and our buyers have easy access to the information they need in order to buy your property.
You should also know that over 80% of all property sales are conveyed by real estate agents. Why? Because it takes much more than the cost of a commission to gain experience in real estate transactions, marketing strategies, analyzing property values, building a list of buyers, and establishing the network it requires to sell your property at fair market value.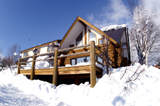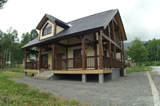 Buyers are quickly learning to work with Agents who represent Them. In Japan the Agent's commission comes out of the sale recognizing that buyers have as much right to representation as sellers—it takes both to make a transaction. Most of our buyers start out by looking for the best bargain they can get. At the same time, you want the absolute best price you can get for your property. That's why you need someone with experience on your side.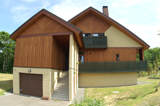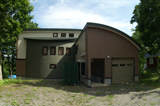 The job at hand is to expose your property to as many buyers as possible, attract the offers, and help you negotiate a deal as smoothly as possible. Being in a 4-season vacation area, where tourists come and go throughout the year means your local real estate agency has to do more than the average Agent. Our marketing efforts need to be wider than average, more far-reaching. They have to appeal to local, domestic and International markets to get your property the attention it deserves. In order to keep a steady stream of buyers interested in your property, you need a company that can provide the above.