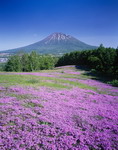 Niseko Realty Sales offers professional real estate and related services, in and around the Niseko area.
What we do is to listen to what your needs are, then based on our experience and knowledge of the market, go about fulfilling your needs. It might include finding you the right property, helping you design your holiday home, or just introducing you other local professional services.
● Professional real estate services for persons seeking to purchase, or sell, real estate. These real estate services include:
 a) Property appraisals,
 b) Advertising and Sales of Property domestically and internationally through partnership companies.
 c) Drafting of contracts of sales, rental agreements, etc.
 d) Consulting service on local building regulations,
 e) Property conveyancing. Etc.
 
● Architectural Design services.
 a) Residential and commercial buildings design through partnership companies which possess vast amounts of knowledge   and experience in the domestic market and overseas.
● Building Project Management.
We have a team of professionals that can make the headache of building a new home in a foreign country a lot easier than you think. Our project manager will act on your behalf liaising between architect, the builder and other tradesman on the job, making sure you have your project completed on time and to plan.
● Property Management.
Our property management team has more than 25 years experience managing properties in the Niseko area. Be an apartment, or your country holiday home, we have a package that can be tailored to suit your needs.
● Translation/ Interpreting Service.