Owning your own home, a ski chalet, or an apartment at a world renowned ski resort, with arguably some of the best quality snow to be found in the world, remains one of the great ski enthusiast's dreams. Whether you are a first time buyer or a veteran buyer of several properties, the thrill of finding the perfect property and making that successful bid or offer, never wanes.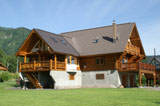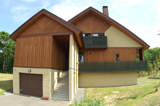 It is not the normal practise to make an offer on a listed property, in Japan. Usually, the advertised price is the price that the vendor wants, and nothing less. Whilst purchase price offers are not common, they are becoming more and more accepted when vendors are dealing with non-domestic buyers. In the worst case, a buyer making a purchase offer below the listed price has lead to the vendor refusing any further offers by the buyer, even when sebsequent offers might be equal to, or above, the listed price. Here at Niseko Realty Sales we can advise you on the most appropriate approach.
Ski resort properties in Hokkaido, Japan, are still affordable and are in reach of the average buyer...