Niseko Realty Sales Co. Ltd. offers a comprehensive real estate service in the Niseko, Niseko Hirafu, Hanazono, Niseko Higashiyama, Niseko Annupuri, Moiwa, and Rusutsu areas, covering land, property, including luxury apartments, penthouses sales and property management. We specialize in Niseko accommodation letting, Niseko Holiday lettings, rental accommodation in Niseko and luxury apartment rentals, not only in winter, but through our busy summer period. Our Niseko property managment is unquie in that we only specialize in certain properties (including Niseko luxury apartments, Penthouses, rental villas, luxury houses in the Niseko region) from a modern western style luxury apartment/home to Japanese style medium priced accommodation.
 Our dedicated team of professionals and related companies have over 30 year's experience of living and doing business in the Niseko and surrounding areas. Niseko Realty Sales understands the market place, and its continuing changes, providing you with a professional, personalized service, not dealing with the masses. Our aim is to build with you a mutual business relationship not only for the Niseko winter, but also the Niseko Summer, based on confidence in each other that can last long into the future.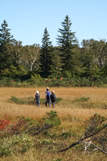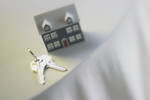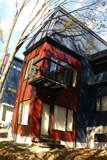 Niseko Realty Sales' Director, Ross Carty, first came to Japan representing Australia as the Vice-Captain of the 1984 Australian National Youth Ice Hockey Team, at the age of 17. He then returned to Japan and the Niseko Area, in particular, in 1989; commenced doing business in the Niseko area in the early 1990's, and continues to live with his family, in Niseko Hirafu Ski Resort.